A low carb diet reduces the intake of carbohydrates by eliminating foods like rice, pasta, and bread from your diet.
This type of diet can also remove many fruits, whole grains, and vegetables. Depending on the kind of diet selected, you may decide to eat large amounts of protein-rich foods and dairy products to replace the carbohydrate that is missing. A possible side effect of a diet low in carbohydrates is hair loss. To understand how a low-carb diet causes hair loss, one must understand what is hair and its growth.

Hair Loss Resulting from a Low Carb Diet
Hair structure
Hair is composed of two parts: the root and the strand. The root is a small bulb of tissue below the skin surface within a pocket called a follicle. The follicle provides the root nutrients and oxygen through a network of small blood vessels. The strand is the visible part of the hair and is dead tissue.
The strand is composed of long chains of a protein called keratin and has three layers: the cuticle, medulla, and cortex. The outside layer of the hair which is the cuticle is like scales layers and prevents the medulla and cortex from damage.
Hair growth
Hair growth has three phases: the telogen, catagen, and the anagen phase. During the growth phase or anagen, hair grows steadily for two or three years.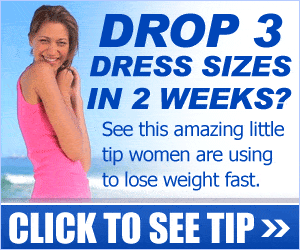 During this stage, the hair can develop to about half an inch per month, depending on several factors and heredity. When the anagen phase finishes, the catagen phase begins lasting roughly ten days. In the resting phase or the telogen, the hair stops growing for a maximum of three months. Almost 10 percent of all hairs enter resting phase, while the remaining 90 percent stay in the growth phase.
At the completion of the resting phase, the hair goes back to the anagen phase, where new hairs will begin to develop and brings out the old hair out of the follicle.
Hair Loss and Low-Carb Diets
Carbohydrates and protein have 4 calories per gram compared to fat which has 9 per gram. Removing large quantities of carbs from your diet also removes large amount calories.
These types of low carb diets may also cause mineral and vitamin deficiencies, depending on the severity of the restriction.
Does Low-Carb Diets Cause Hair Loss?
The body uses carbohydrates for energy and helps all of the body processes to work effectively. Low carb diets can restrict the body to get its required energy, leading it to break down fat for energy. Also, low carb diets restrict calories by eliminating various foods from the diet. The combination of nutritional and caloric restriction if you're trying to lose weight puts the body under stress, which can cause hair to enter the resting stage.
 [amazon_link asins='1623158087,1974510980,162315734X,1974035476,1628600071,16286001601623158087,1975941284,1628602821′ template='ProductGrid' store='dkdaniel11-20′ marketplace='US' link_id='c7da991b-9417-11e7-8fec-ed2982542a88′]